As the weather is turning and the cold mornings are upon us, we all experience that dry winter skin, but how can we avoid it? And how can we keep our skin glowing throughout these cold and chilly months.
On Friday, we spent the day meeting (and drinking coffee) with the lovely Alice, owner of Skin by Alice, whos clinic is based just outside of Burton. Alice gave us some top advice on what treatments are most beneficial to your skin at this time of year and what you can do to keep your skin looking fresh, hydrated and radiant.
When it comes to skin care, one size does not fit all, thats why Alice chose to only work with cutting-edge skin science and advanced medical-grade products, as this allows her to target individual skin concerns such as rosacea, acne, breakouts, ageing skin and uneven skin tone, as well as rejuvenate the skin and improve general skin health. And the treatments don't just happen on the face! Alice can also help improve the appearance of keratosis pilaris, injury/operation scars, stretch marks and acne scars all from her two favourite treatments that she offers – AlumierMD Skin Peels and SkinPen Precision Microneedling.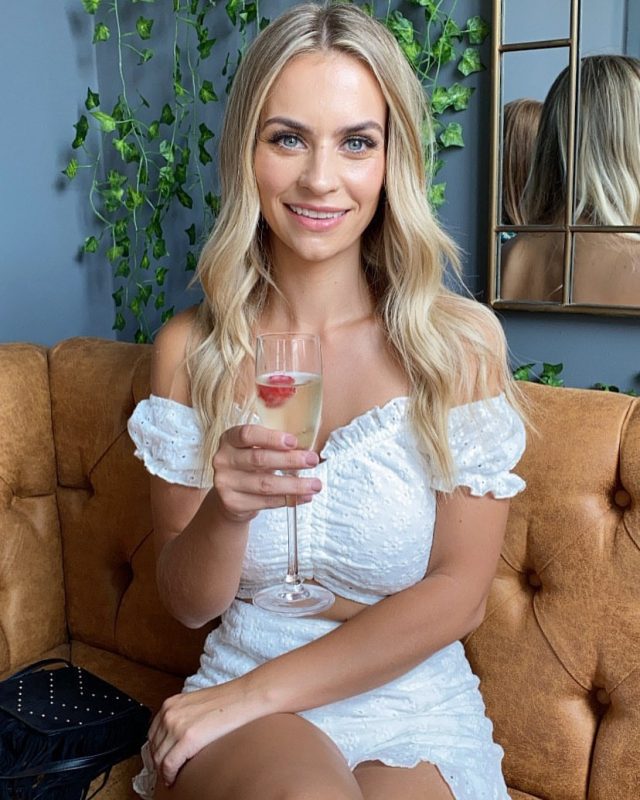 So, how did Alice get into skincare?
As like many of us growing up, Alice wasn't happy with the appearance of her skin and tried many, many, many, many products and treatments to get that glow we all desire. Whilst she found the treatments relaxing, they lacked the results that she wanted, until she was introduced to AlumierMD.
GAME. CHANGER!
She was obsessed.
At the time, Alice was working within a medical profession and discovered that the registration she held, actually enabled her to carry out training directly with the medical grade skincare specialist company, AlumierMD.
And from here, Skin by Alice was created, and her clinic doors opened in August 2019.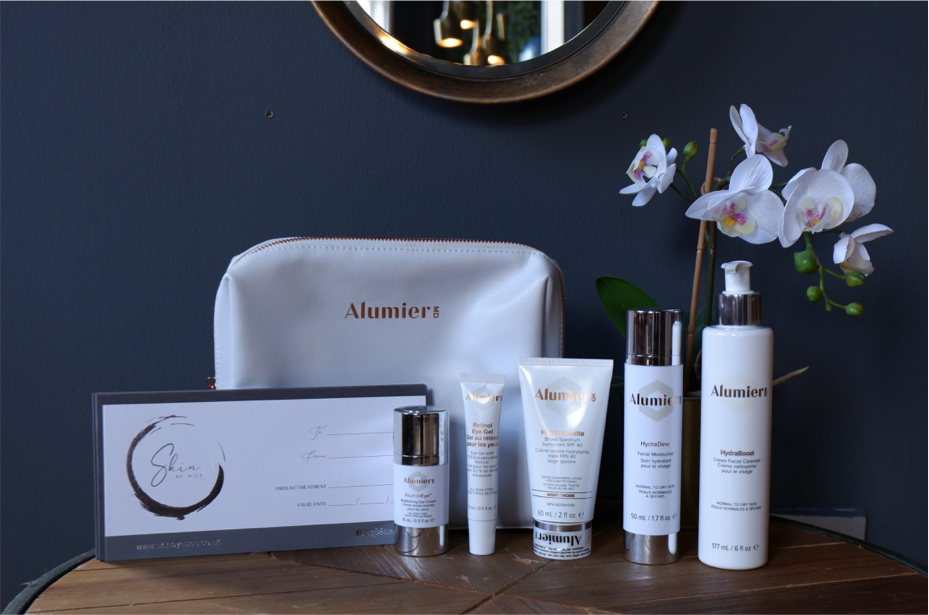 Alice's top 3 winter picks…
AlumierMD HydraBoost Cleanser.
Delicately removes impurities, excess oil, and make up leaving the skin soft, smooth and hydrated. It contains Vitamin E, sunflower seed oil and argan oil to replenish lost moisture, whilst also soothing and calming the skin.
AlumierMD HydraDew Moisturiser.
Nourishes and improves skin texture using ingredients such as sodium hyaluronate, aloe and niacinamide. Whilst the powerhouse peptides firm and strengthen the skin, reducing the appearance of fine lines and restoring the skins radiant complexion.
In clinic treatment AlumierMD Deep moisturising treatment.
This is an intensive hydrating and antioxidant option that nourishes your skin with soothing and moisture binding ingredients, resulting in plump, soft skin and a dewy complexion.
What treatments could you have with Alice?
AlumierMD Advanced Chemical Skin Peels.
Don't worry, you won't be left looking like Samantha from that scene in Sex and the City!
Alice uses only high quality, pure acids to ensure your skin receives the full benefits. Skin peels remove the cellular debris (dead skin cells, dry skin and other junk) from the outer layers of the skin, unlike a regular exfoliation that just removes the top surface layer. Once the outer layers are free of cellular debris, the booster products applied after the peel (anti ageing, brightening, and antioxidants) are all better absorbed. You'll be left with soft, radiant and luminous skin! As well as general brightening of the skin, these skin peels can be customised to target your skin concerns. A unique complex of ingredients decrease the visible signs of ageing including fine lines, wrinkles, pigmentation such as age spots, discolouration and uneven skin tone. The peels can also target acne and breakouts by unclogging pores, reducing redness and calming irritation.
With such a wide range of combinations, Alice certainly has something for all skin types and concerns – just send her a message for more info!
SkinPen Precision Microneedling.
The SkinPen is a UK Class 1 medical micro-needling device that creates 98,000 micro channels into the skin per minute, organically stimulating your body's natural ability to regenerate collagen (by 400% after just one treatment, wow!) and new skin cells. It's used to help improve acne scars, large pores, stretch marks, pigmentation, sun damage, wrinkles, fine lines and loss of elasticity… the list is endless.
As we age, the natural architecture of our skin deteriorates which leads to fine lines, wrinkles and uneven skin tone. As one treatments leaves your skin with 400% more collagen, this is the best treatment for preventative ageing. Keep your collagen ticking over and push back the ageing clock!
SkinPen is an ideal treatment for any time of year, but works perfectly through the cooler months when you feel your skin needs a bit more TLC. Safe to use on all skin types and almost all skin concerns will be targeted by this one device!
For more information on skincare and avoiding dry skin this winter, contact Alice – click here. Throughout November Alice is giving us 10% off if you mention Annie Maison when booking!
Why not take a look at another of our recent blog posts – World Mental Health Day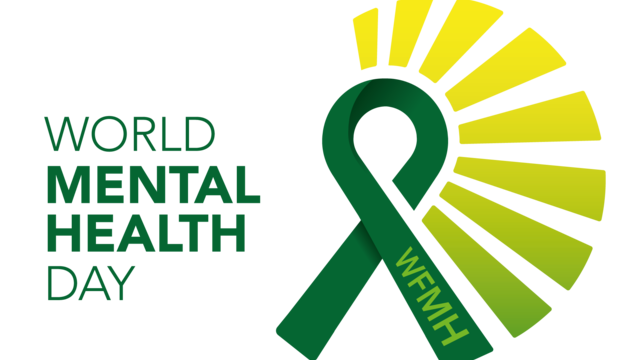 Mental health problems can affect anyone and it's okay to not be okay. The 10th of October is a great day to show your support for better mental health and to start looking after your wellbeing…