Champagne Breakfast vs Fizzy Breakie
Indulging in a Champagne breakfast is a truly luxurious experience that captivates the senses. The combination of clinking glasses, effervescent bubbles, and the exquisite taste of champagne creates an extraordinary start to your day. Whether you're commemorating a special occasion or simply craving a lavish morning treat, a champagne breakfast promises to elevate your senses and infuse your day with opulence. Join us as we delve into the enchanting world of champagne breakfasts and discover why they are the epitome of indulgence.
Picture yourself in an idyllic setting, basking in the morning sunlight on a terrace overlooking picturesque scenery, or nestled in a cozy corner of an elegant dining room. The ambiance surrounding your champagne breakfast plays a vital role in enhancing the experience. Whether you choose a refined hotel restaurant, a charming café, or the comfort of your own home, ensure that the atmosphere reflects the opulence of the occasion. Soft lighting, exquisite tableware, and fresh floral arrangements contribute to an unforgettable backdrop.

At the heart of a champagne breakfast lies, of course, the champagne itself. Selecting a bottle that suits your taste preferences is paramount. Whether you lean towards a crisp and dry Brut, a subtly sweet Extra Dry, or a vibrant Rosé, there are myriad options to explore. Consult with a sommelier or trusted wine merchant to discover the perfect bottle that complements your breakfast menu and enhances the overall experience. Remember, the right champagne selection can elevate both the flavors of your food and the pleasure of your morning celebration.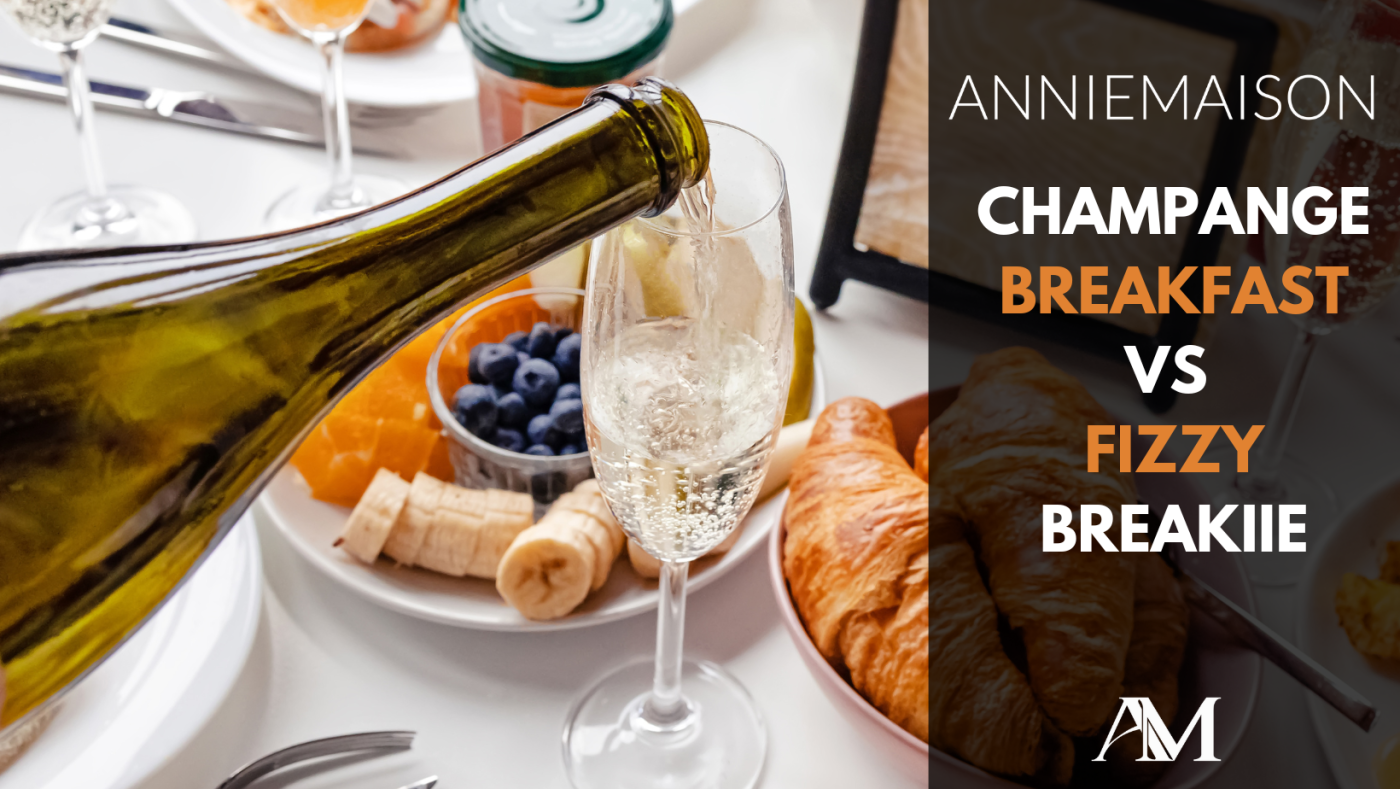 While the champagne takes center stage, a champagne breakfast is incomplete without a lavish spread of gourmet delights. Delicate pastries, freshly baked bread, and buttery croissants offer a delightful contrast to the effervescence of the champagne. Consider a selection of artisanal cheeses, smoked salmon, and exquisite cured meats for an added touch of sophistication. Don't forget to include an array of fresh fruits, delectable preserves, and a variety of teas and coffees to cater to diverse palates. Strive for a harmonious balance between the rich flavors of the cuisine and the elegance of the champagne.

As you pour a flute of champagne, take a moment to revel in the mesmerizing sight of the bubbles swirling within the glass. The first sip is an enchanting revelation, a symphony of flavors that dances on your taste buds. Allow the champagne to envelop your senses, savoring its unique combination of acidity, fruitiness, and effervescence. Embrace the unhurried pace, relishing each sip and allowing the experience to unfold. Engage in lively conversation, shared laughter, and moments of pure joy with your companions, creating memories that will forever hold a place in your heart.
Champagne All Day:
While traditionally associated with breakfast, the allure of champagne extends far beyond the morning hours. Brunches, afternoon soirées, and celebrations at any time of the day can be enhanced with the inclusion of this sparkling elixir. Champagne's versatility seamlessly transitions from breakfast to other meals, making it the perfect companion for special occasions and joyous festivities.
A Fizzy Breakie is a decadent experience that transforms the ordinary into the extraordinary. It's a celebration of life, an exquisite toast to indulgence and luxury. By pairing the elegance of champagne with a thoughtfully curated selection of gourmet delicacies, you create a feast that gratifies both the palate and the soul. So, whenever you seek to pamper yourself or commemorate a special moment, immerse yourself in the enchantment of a champagne